Environmental Science Undergraduate Student Admitted to Prestigious Marine Program
May 4, 2021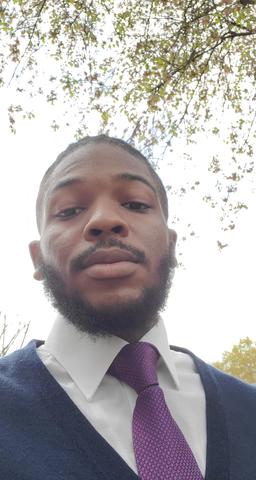 "The Woods Hole Partnership Education Program (PEP) is a multi-institutional program between the 6 Woods Hole scientific institutions and the University of Maryland Eastern Shore. PEP is a 10-week program for college juniors and seniors from underrepresented groups in marine and ocean sciences who want to spend a summer gaining practical experience in marine and environmental science. The program consists of a four-week course in global climate change and a ten-week research project, through a successful virtual program for 2021.
The PEP program -- established in 2009-- is highly competitive. Out of the small cohort of 16 undergraduates, the HU Environmental Studies sophomore, Xavier Manning, was selected to be a part of the prestigious program. The program is typically held in Wood Hole, Massachusetts -- a scientific community that is renowned for its ocean and marine institutions. However, due to the COVID-19 pandemic, the program shifted to being virtual and has done so successfully. Students who are selected to participate in the program receive a $5,000 stipend for the duration of the program.
Xavier Manning is a sophomore Environmental Science (B.S.) from Yonkers, New York. Manning became a resident of Washington D.C. in his middle school years. His personal experience with living in D.C. made him acutely aware of urban water issues. While Manning has always loved natural water features and spending time in the water, he is intimately familiar with the inequalities that determine which communities get to enjoy their water, and which are forced to endure their water. Manning recalls having to adjust to stark differences in water quality upon moving to D.C., which sometimes involved using bottled water in place of tap or hearing about water issues on the local news. 
His firsthand experience with environmental justice issues is what led him to choose a major in Environmental Science (B.S.). Manning expressed that he wants to help underserved communities improve issues of air and water quality through the power of science. Manning is looking forward to the ways that the PEP program will propel him into a career in water quality. The most exciting part of the PEP program for Manning is getting experience with conducting research on a wide array of water-related environmental issues and creating connections with mentors in the scientific community. He hopes that his future career in science will provide critical representation that can inspire other African-American youth to pursue a STEM career. 
Categories
Environmental Studies and Research